XY Series Muffler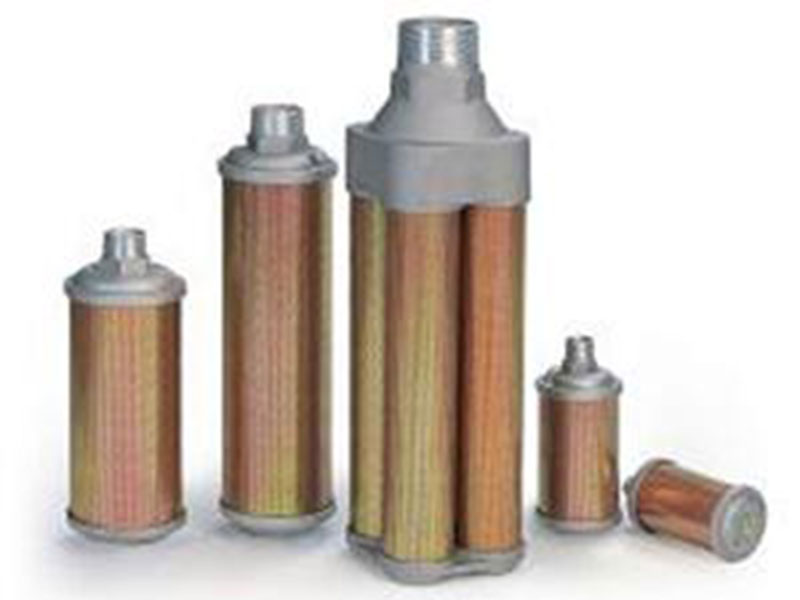 Adsorption dryers use air exhaust mufflers to reduce noise by gradually reducing the exhaust pressure and attenuating exhaust pressure pulsation. They use a superfine, sound-absorption glass wool with an outstanding sound-absorption performance and high temperature resistance as the main material, as well as combine specially treated sound filter media and other materials. XY Series Mufflers will decrease noise by over 30 dB. Bypass relief valves are equipped, and the operation pressure is 2.0~2.2 kgf/m². If the bypass relief valves open, you must replace the filter material before continuing to use the mufflers. XY Series Mufflers are suitable for 1.0 MPa absorption dryers.
Materials: Superfine sound-absorbing glass wool with high temperature resistance
Noise reduction: ≥ 30db
Opertion pressure of bypass relief valve: 2.0~2.2kgf/cm2
Working temperature: ≤65℃
Max. working pressure: 10bar
Model No.
Connection Size (Z)
Overall Dimension (mm)
H
h
D
XY-02
1/4"
112
92
φ46.5
XY-05
1/2"
150
125
φ80
XY-07
3/4"
181
156
φ87
XY-10
1"
219
183
φ99
XY-12
1-1/4"
219
183
φ99
XY-15
1-1/2"
340
299
φ133
XY-20
2"
476
432
φ133
XY-30
3"
593
472
173×173
Hualing has been specializing in industrial filtration since 1992, we provide our customers with industrial filtration equipment to fit their compressed air filtration needs. Our filtering systems with filter elements are applicable to a wide range of general industry, electronics, chemical, machinery, textile, and aviation industry applications. If you are looking for one-stop air filter supplier, we are a specialist presents you appropriate and effective filtration solutions for your compressed air applications.