HLZ Series Threaded Compressed Air Filters
HLZ Series Threaded Compressed Air Filters
Our HLZ series threaded compressed air filters are precision-engineered devices designed for air purification in industries like spraying, laser technology, and instrumentation.
Our filters feature robust die-cast aluminum housing that meets market demands. They can be installed individually or in multiple stages to accommodate varying precision and filtration requirements. With a maximum operating pressure of 1.6MPa (100℃) and a design pressure of 1.8MPa (100℃), our filters ensure reliable performance even in demanding conditions. They can withstand destructive pressure testing up to 2.5MPa. Furthermore, the interior of the filter undergoes anti-corrosion treatment, while the exterior is coated with our signature color. For bulk orders, we offer customized color options based on customer preferences.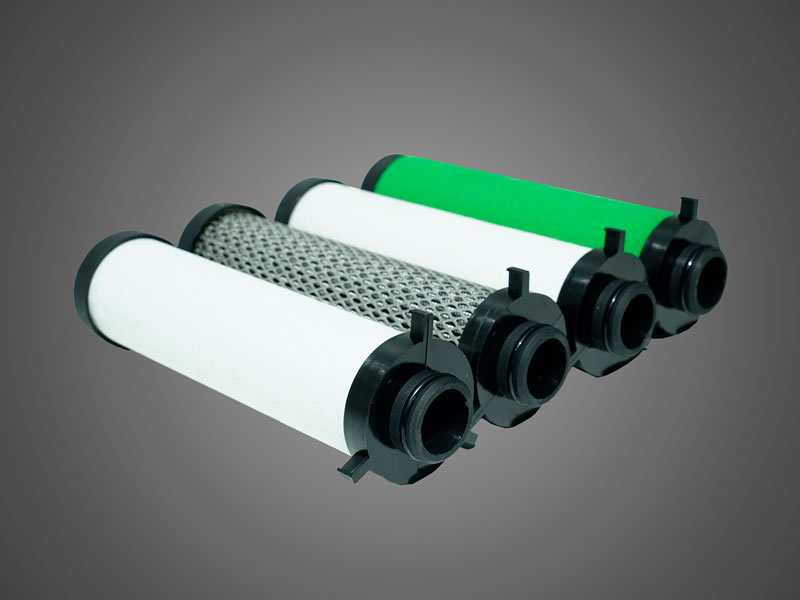 Our HLZ series incorporates an innovative internal filter element design. It combines mechanical separation and condensation filtration, resulting in improved filtering efficiency. The adoption of folded filter technology increases the filtration area and enhances the dust and liquid holding capacity, leading to an extended service life. Additionally, the compact size of the folded filter element expands the versatility and suitability of the filter in various environments.
Model NO.
Nominal Flow Rate (NM³/min)
Element Model NO.
A
B
C
H
HLZ*-05/10
0.5/1.0
Z*-05/10
217
92
G1/2"
243.5
HLZ*-20/26
2.0/2.6
Z*-20/26
287
92
G3/4"
312.5
HLZ*-35/55
3.5/5.5
Z*-35/55
319.5
126
G1"
354.5
HLZ*-75/95
7.5/10.7
Z*-75/95
389.5
126
G1-1/2"
424.5
Hualing has been specializing in industrial filtration since 1992, we provide our customers with industrial filtration equipment to fit their compressed air filtration needs. Our filtering systems with filter elements are applicable to a wide range of general industry, electronics, chemical, machinery, textile, and aviation industry applications. If you are looking for one-stop air filter supplier, we are a specialist presents you appropriate and effective filtration solutions for your compressed air applications.