Custom Filters
Hualing is a professional filter equipment manufacturer with the capabilities to produce custom filters according to the requirements of our customers.
Materials used for the filter housings
Aluminum alloy: Suitable for pneumatic systems with a working pressure less than 1.6Mpa
Carbon steel: Used for large filters and high-pressure systems
Stainless steel: Suitable for working environments that need to remove acids and bases, water treatment, and conditions with high corrosion resistance requirements.

Special materials can also be chosen according to your requirements.
Filter elements can be made from many different materials, including stainless steel, activated carbon, and various fibers. The materials chosen will depend on the specific application as certain materials provide different filtration effects.
We have been producing a variety of filters since 1992 and we have 15 engineers with significant filter industry experience.
According to your design drawings: You can provide us with drawings for required filters and also tell us your required materials for filter housings and filter elements. To meet the actual operating effects, our technicians will provide a thorough design from filter material to housing according to your cost performance and other needs.
According to your requirements: If you do not have any drawings or experience in selecting filters, simply tell us the application of the filter and your demands. Our technicians will get to work and make a plan. We will produce design drawings with CAD SOLIDWORKS software and arrange production after receiving confirmation. Delivery time is 1-30 working days.
All processes for filter production from housing to filter elements are completed in-house. We have 6 CNC machines, over 40 pieces of welding equipment, laser equipment and others, and 2 filter element production lines.
We have implemented a strict quality control system from raw materials selection to finished products inspection before delivery. Our German GMN test bench meets ISO12500-1 standards and can test the performance of compressed air filters.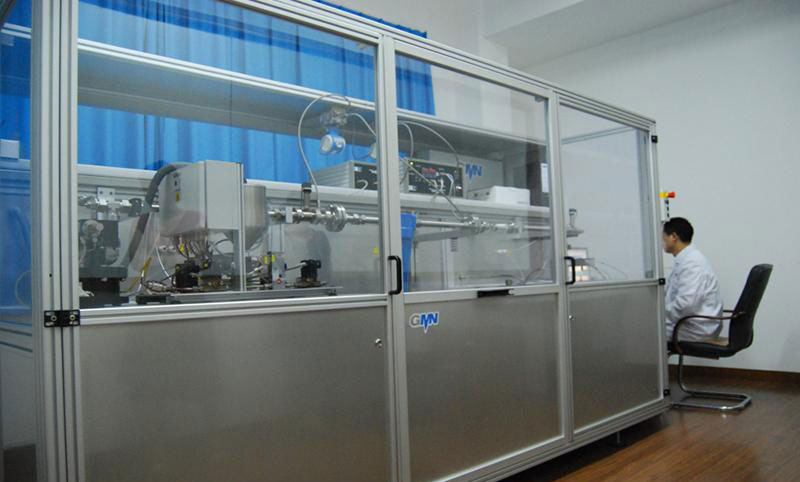 Hualing uses complete sets of processing equipment so that we can finish mass production according to your requirements. Besides, we have a large inventory of products that you can purchase from directly.